Halo Infinite release date, gameplay, trailer and news
Halo Infinite promises to reboot the Halo franchise from the ground up, and is arguably one the most highly-anticipated Xbox Series X games on the horizon. The marquee title was supposed to launch alongside Microsoft's next-gen consoles, but after a lackluster first reveal during the Xbox Games Showcase, Microsoft took the decision to abruptly delay Halo Infinite until at least 2021 – much to the disappointment of fans of the Master Chief.
343 Industries and Microsoft announced the news on Twitter that the game would be delayed until 2021, long after the Xbox Series X and Xbox Series S launch on November 10, 2020. That's a disappointment, obviously, but compared to where we were back when the game was revealed in 2018, we're now closer than ever to Halo Infinite's release date and we're finding out more about the game with increasing regularity.
More Halo Infinite news is continuing to be dropped like an Orbital Shock Trooper, and we're expecting to hear more key information about Master Chief's return as the months roll on, particularly its free-to-play multiplayer. 
Since Bungie moved on to handle Destiny 2, this is developer 343 Industries' third mainline Halo game, after Halo 4 and Halo 5: Guardians. It's been described as a "spiritual reboot" by the studio, though it will continue the series' ongoing story. 
Microsoft has confirmed that Halo Infinite is coming to Xbox One and PC (including Steam) as well as Xbox Series X and S. It'll also be available on Xbox Game Pass from day one for subscribers. 
The game will support ray-tracing, which will be added in a post-launch patch, and Microsoft has promised Xbox Series X players will enjoy an optimized version of the game, with "up to 4k resolution at 60FPS in campaign and greatly reduced load times creating seamless gameplay that ushers in the next generation of gaming."
Here's everything we know about Halo Infinite so far.
Halo Infinite: key facts
What is it? The sixth game in the main Halo series 
When is it out? TBD 2021
What can I play it on? Xbox One, PC and Xbox Series X/S
Will Halo Infinite be on Xbox Game Pass? Yes, from day one
Will Halo Infinite have split-screen multiplayer? Yes
Halo Infinite release date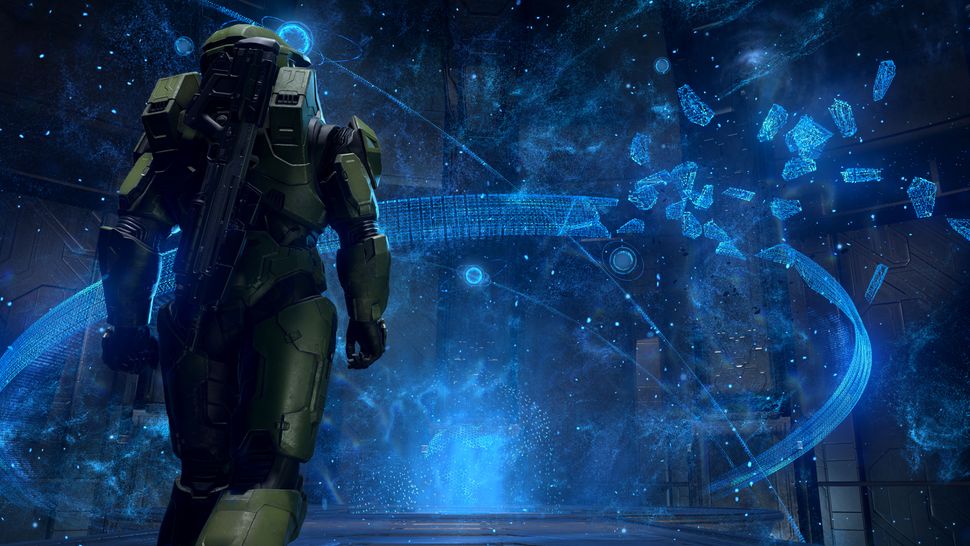 For months, Microsoft and 343 Industries touted a 2020 release date that coincided with the launch of the Xbox Series X (though Halo Infinite will be a cross-generation title). Unfortunately, that's no longer the case.
On August 11, 2020 Microsoft and 343 announced that Halo Infinite would be delayed until 2021 to give the team more time to polish the game, and hopefully give gamers a better experience at launch. The move was made to also preserve the health of the development team who, during the impact of coronavirus, have had to adapt to entirely different working conditions and a number of logistical issues. 
Here's the full tweet for context:
Halo Infinite Development Update pic.twitter.com/TFZvXhRN9fAugust 11, 2020
Halo Infinite gameplay
Halo Infinite kicked off the show during Microsoft's Xbox Game Showcase event, and as you can see from the trailer above, it's a very reminiscent of Halo: Combat Evolved. There's a familiarity to the verdant environments, as well as iconic weapons on display as well as vehicles from the long-running series, including the Warthog. It's reassuringly Halo-like, but leagues ahead in terms of presentation compared to the older games.
This is a more open world-looking Halo game, though, with an in-game map called the 'TacMap' that shows how you can explore different parts of this extra-sized Halo ring and tackle certain missions, each of which have their own difficult rating. 343 Industries says the environment in Halo Infinite is "several times larger than that of the last two Halo games combined" and we can see that there is a day and night cycle in play. 
In the menu screen, we also see an item called 'Upgrades', suggesting you can make RPG-style improvements to Master Chief, which would be a first for the series. 
We also see some of the Banished, Halo Infinite's main alien antagonists who were previously seen in Halo Wars 2. In the story, the Banished, led by Brute War Chief Escharum, have declared victory over the UNSC forces and taken over a Halo ring. This is Chief's first encounter with the Banished. Some of the Covenant enemy types here look familiar, too, but the presence of the Banished should present a new spin on the Brute enemies from classic Halo games like Halo 3. 
We see a grappling hook revealed (technically called a Grappleshot), too, which lets you pull Master Chief towards enemies and objects, or help him reach higher ground to deliver fire from above. There's a glimpse of a Drop Shield, too, which offers the Chief protection from enemy fire when out in the field. These new additions are designed to help you personalize your approach to combat in Halo Infinite, and seem to be more fleshed out than Halo 5's rather limited Spartan abilities.
Despite some rather unglamorous screenshots, Halo Infinite still appears to be a beautiful-looking showcase of what the Xbox Series X is capable of, and an exciting teaser of more to come from 343 Industries. The game is built on 343's new Slipspace Engine and, although Microsoft confirmed that the gameplay wasn't running on an Xbox Series X, it was at least on a PC that's "representative of the experience players will have on Xbox Series X".
Halo Infinite trailers
Microsoft began its Xbox Games Showcase for the Xbox Series X with a beautiful-looking CG teaser trailer for Halo Infinite, followed by the gameplay demo above. The first trailer shows Master Chief's Mjolnir armor being reforged. Check it out below:
Check out the Halo Infinite 2019 E3 teaser below too, in case you missed that:
Halo Infinite was officially announced during Microsoft's E3 2018 conference, with the below teaser.
Halo Infinite multiplayer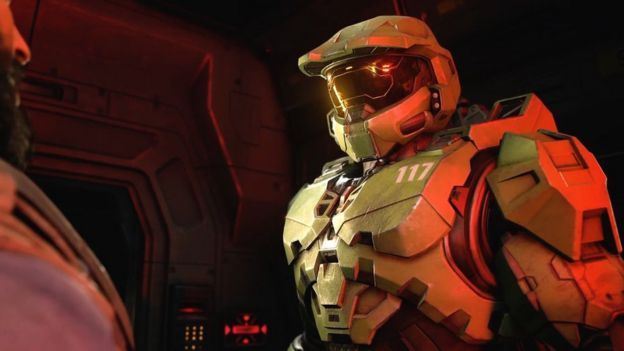 We haven't seen Halo Infinite's multiplayer in action yet, but we do know some key things about it. 
The first multiplayer details spilled out as early as 2017 when head of 343 Industries, Bonnie Ross, confirmed that the game would include split-screen co-op multiplayer at DICE 2017.
The decision to remove split-screen co-op from Halo 5: Guardians, in favor of an online-only version, was met with criticism from fans, as it had been a staple Halo feature that had been around since the first game was released in 2001. Ross said Halo 5's removal was "painful", adding that "it erodes trust with the community. [We've had a] lot of learnings from that, and I would say for any FPS going out forward we will always have split screen going forward."
Commitment to split-screen was reiterated in an Xbox Wire post during E3 2019, where Community Director Brian Jarrard said that split-screen support would make its long-awaited return to the series. 
Since then, we've learned that while Halo Infinite will restore this fan-favorite feature, multiplayer will be quite different to other entries in the series with regards to its frame rate and resolution.
According to a tweet from the official Halo account, Halo Infinite's multiplayer will run at 120fps and will also be free-to-play.
Halo is for everyone. We can confirm #HaloInfinite multiplayer will be free-to-play and will support 120FPS on Xbox Series X. More details will be shared later! pic.twitter.com/9bIrppFiONJuly 31, 2020
We've also been given a first look at an armor render from the upcoming game. In the a Halo Waypoint update, 343 Industries showed the Mark VII Mjolnir armor in a Monarch coasting. The render is marked as a work-in-progress so could be subject to change, but we expect this will be a customization option for the game's multiplayer mode.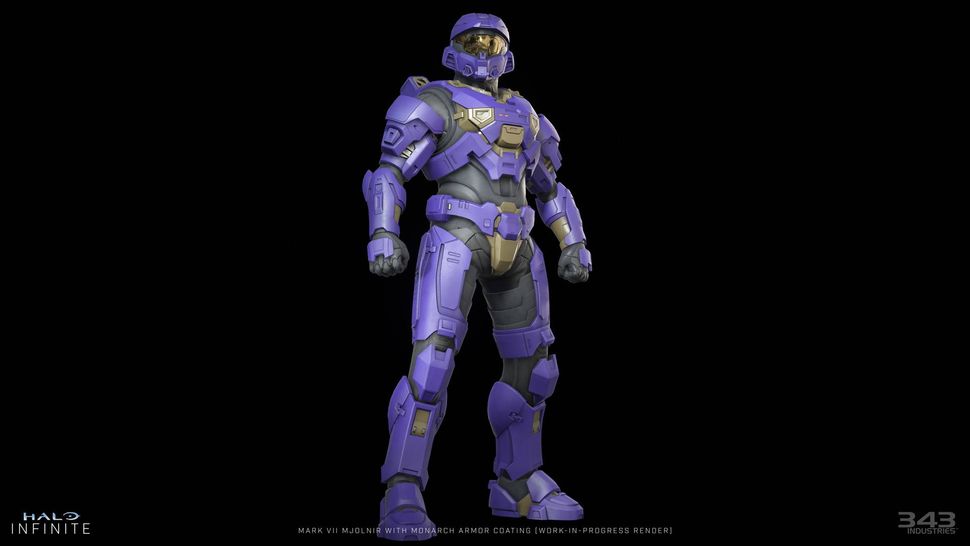 Klobrille, an Xbox leaker who has previously leaked accurate Halo Infinite details, tweeted to say that Halo Infinite's multiplayer will also include a battle pass system as well as new customization options. These aspects have not been confirmed by Microsoft and therefore shouldn't be considered a certainty. 
However, given a recent interview with Polygon in which Xbox boss Phil Spencer teased that Halo Infinite could see a change in structure from previous Halo games, with his comments leading many to speculate that Halo Infinite will be an ongoing platform for plenty of post-launch support, a battle pass system wouldn't be entirely surprising. 
Battle pass monetization would also make sense if those rumors that Microsoft is planning to overhaul Xbox Live Gold, or phase it out, for free-to-play games do actually ends up being accurate.
343 has confirmed we'll see Infinite's multiplayer in action soon. "We will be back soon with more news, including our first details on multiplayer," it said in a blog about the recent campaign reveal.
Halo Infinite news and features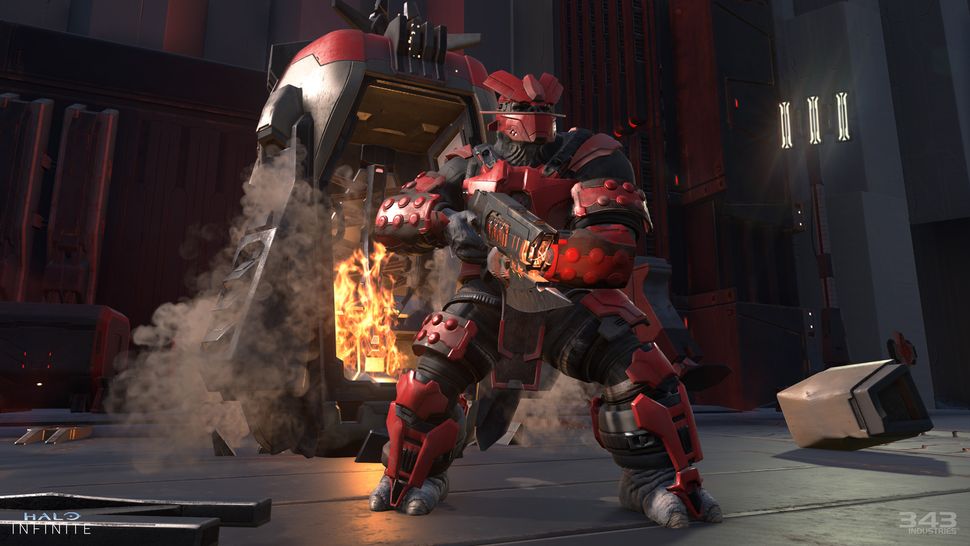 Below are the latest news and rumors around Halo Infinite.
Beta problems
Covid-19 has caused problems for development studios around the world and things are not different for Halo Infinite developer, 343 Industries, which has been working from home to deliver the game in time for its late-2020 release date.
The developer revealed in a blog post that, due to Covid-19 concerns, Microsoft has instructed the studio to work from home – however, the team is continuing to work on Halo Infinite remotely to deliver the game for its scheduled release window.
Ultimately, "the unprecedented challenges of this year" impacted the game's public beta plans and launch window released date. 
Plans for Halo Infinite test flights were first announced back in 2018 and, according to studio head Chris Lee, the community feedback that comes from such testing has proven to be "instrumental" in bringing Halo: The Master Chief Collection to PC.
However, in a post published on the Halo Waypoint blog, Lee admits that "given the unprecedented challenges of this year, we're not quite where we expected to be in terms of broader public flighting" when it comes to Halo Infinite. 
According to Lee "the team is still working and assessing options for broader hands-on opportunities before launch and we'll share an update when we can."
Campaign split-screen
Head of design at 343, Jerry Hook, has tweeted to provide some clarity around split-screen in the game's campaign mode. According to Hook, Halo Infinite's campaign mode will support two-player split-screen and 4 player online co-op. 
Addressing those underwhelming visuals
Following the Halo Infinite reveal in July, some fans expressed concerns about the underwhelming graphics on show, prompting a lengthy blog post on Halo Waypoint from 343 Industries' community manager John Junyszek, in which he acknowledged that the studio has heard the feedback from Halo fans loud and clear, and provides an explanation on why Halo Infinite looks the way it does.
"In many ways we are in agreement here – we do have work to do to address some of these areas and raise the level of fidelity and overall presentation for the final game," writes Junyszek.
He goes on to clarify that the build we saw at the Xbox Games Showcase was a "work-in-progress from several weeks ago with a variety of graphical elements and game systems still being finished and polished". 
Halo Infinite could be a 10 year game
In an interview with IGN, 343 Industries outlined a future vision of Halo built around Infinite. "Halo Infinite is the start of our platform for the future," said Chris Lee from 343. "We want Infinite to grow over time, versus going to those numbered titles and having all that segmentation that we had before. It's really about creating Halo Infinite as the start of the next ten years for Halo and then building that as we go with our fans and community."
The interview goes on to explain that future Master Chief stories will be told under the "umbrella" of Infinite, making it sound more like a platform for all future Halo games rather than just an individual title. 
This lines up with a previous interview that Xbox boss Phil Spencer had with Polygon, in which he teased that Halo Infinite could see a change in structure from previous Halo games and said that lessons had been learned from the Master Chief Collection.
"There's been a ton of learning in the studio around what does it mean to actually have a collection, the kind of totality of the Halo lore and stories and experience inside of one Halo world, one Halo UI, and platform," Spencer told Polygon. 
"As 343 has gone through this journey, they've seen some of the benefits of not requiring that our customers make a decision between 'Do I want to play this one or that one?' I feel like in a way, the games almost compete with each other. You see that with some of the annualized franchises that are out there – which clearly Halo's not annualized – but you see that where you spend a lot of energy actually trying to move the customers who are already playing your game to a new version of your game. I think as gaming has evolved, there's a view of 'our customers are our customers and we should respect them where they are.' It's similar to our Xbox message, and I think you'll see that in terms of the way Infinite is talked about–even the structure of what the game is itself."
Halo Infinite box art
On July 22, ahead of the Xbox Series X games showcase, Microsoft revealed the game's box art. Here's what it looks like in full. It's very nostalgic in style, portraying Master Chief on a very traditional-looking Halo ring.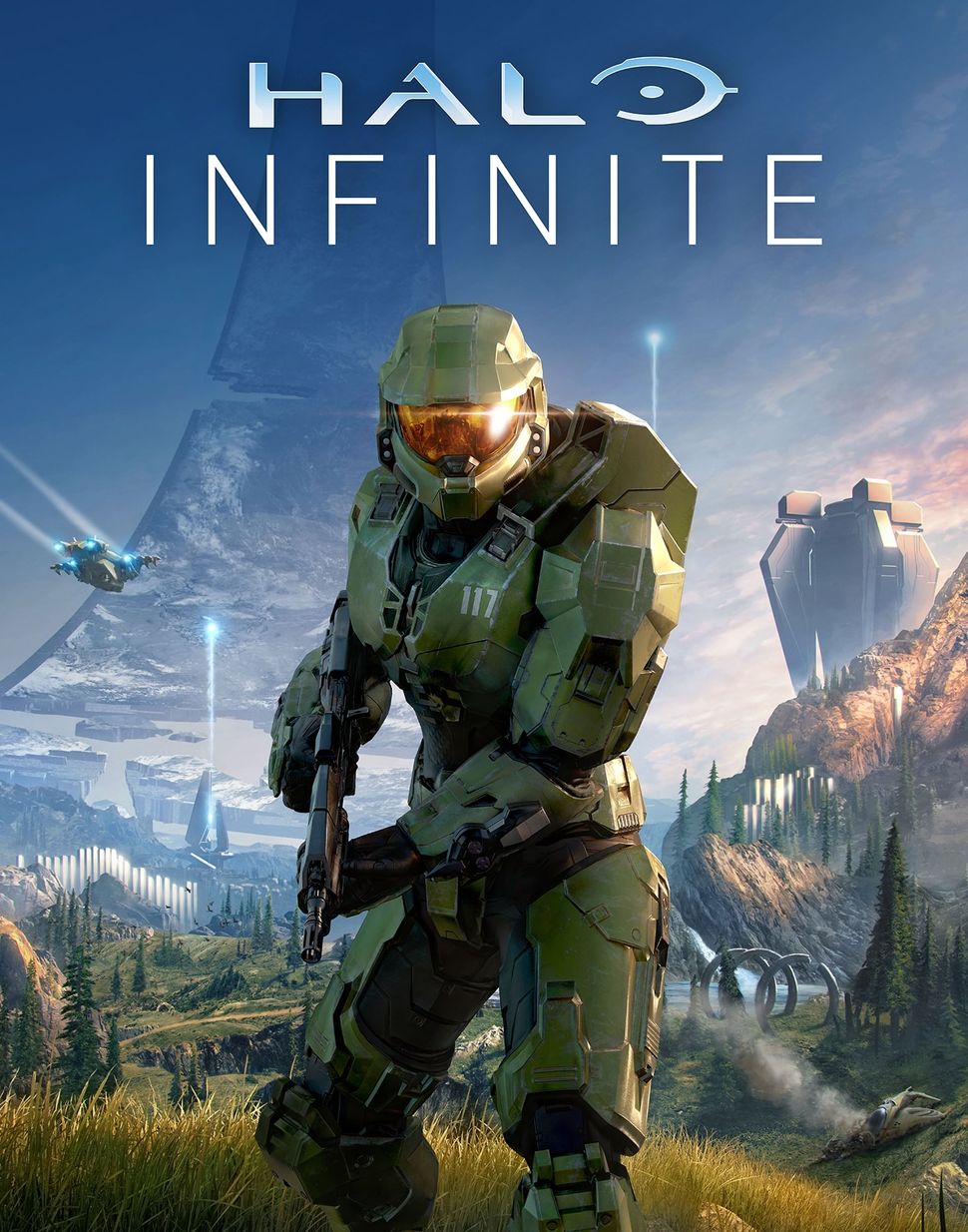 Banished are the antagonists, but you don't need to do any homework
Following the Xbox Games Showcase, we now know that The Banished, the main antagonists from Halo Wars 2, are back to cause problems with a new leader called Escharum.
In an interview with IGN, the development team promised that players won't have to have played through Halo Wars 2 in order to understand the role of The Banished, nor will it be necessary to be entrenched in every aspect of the Halo universe, saying "We don't want a game where players have to do homework to enjoy this game."
The Banished were the villains of choice for 343 in order "to have something that's an evolution of the Covenant so you get some of the familiar, but something that's different [too], and it comes together to feel fresh."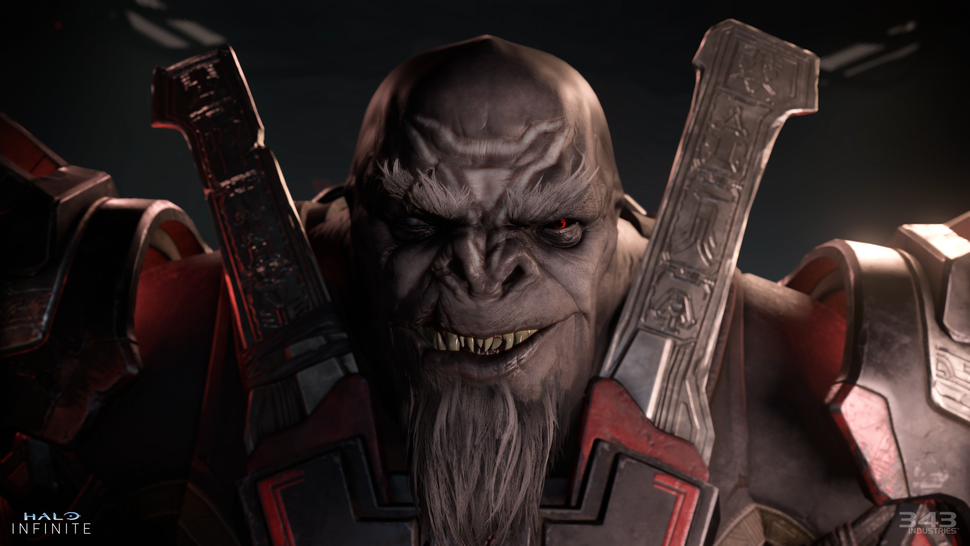 Xbox Series X's SSD will make a "huge difference" for devs, says Halo co-creator
Speaking to VGC, former Bungie art director, Marcus Lehto, explained that the Xbox Series X's custom SSD will give developers much more freedom.
"It will make a huge difference," Lehto told VGC. "It will open up the door for more expansive content that can stream a lot faster. Players won't be waiting on load screens and we won't have to hide loading behind cinematics and that kind of thing.
"It will just help make things a lot more seamless and fluid for the player when it comes to their experience on those consoles.
"I am really excited about that because that's one of the things that's really hard for us in particular right now: dealing with those old platforms."
Halo Infinite will be a cross-generation title and release on Xbox Series X, Xbox Series S, Xbox One, Xbox One S, and Xbox One X consoles.
Halo Infinite will undoubtedly look better on the next-gen hardware, but at least nobody has to miss out.
Halo franchise director Frank O'Connor put fears about the quality difference to rest, though, saying at a Halo Outpost event in Orlando (July 2019) that "Xbox One is not going to be a second-class citizen" (via GamesRadar).
Halo Infinite's audio should be explosive
343 Industries has shared a video that shows its Audio Team hard at work, blowing things up. The explosions will be used to populate Halo Infinite's audio track, and should provide some pretty impressive and realistic sounds.
منبع: اخبار فوتبالی
لینک ها کوتاه شده
tinyurl.com/yyqxbmbyis.gd/VQQOVjshrtco.de/dbd1Rclck.ru/RMELmu.nu/zj-8iulvis.net/hoW1