After a shaky start away from Liverpool, Takumi Minamino is now flying at Monaco, and has explained why he is finally hitting top form.
Liverpool sold Minamino to Monaco for £15.5 million last summer. It represented profit on the Reds' side but was still seen as a good deal for the buying club, should they get the best out of the Japanese.
Under Niko Kovac, and latterly Philippe Clement, Minamino struggled, often playing on the flanks. In his 25 appearances last season, he started 15, scoring just once and providing four assists across the campaign.
This season, he has three assists and has already tripled his goal tally with just five matches played.
Now, with Monaco unbeaten and top of Ligue 1, Minamino is averaging a goal involvement every 71 minutes. The former Red is also now playing more centrally, as one of two No. 10s behind Wissam Ben Yedder.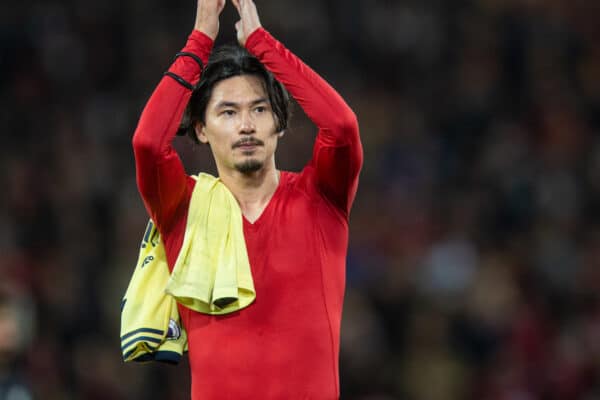 This prompted Minamino to tell L'Equipe: "This is the position in which I feel the most at ease.
"But, the more important thing is that I had a real summer pre-season. It was not the case last year."
As well as a proper pre-season, Minamino also has a new manager. Adi Hutter, whom the attacker briefly played under at Salzburg, took over in the summer and Minamino has likened one of his qualities to that of Jurgen Klopp.
The 28-year-old said: "Klopp always had a word for everyone, including those who weren't playing.
"This, for me, makes him such a great coach and is why players listen to him. He managed to maintain everyone's motivation, even the substitutes.
"He really considered the work I did every day, even when I wasn't playing, which is something very important for me. This is one of the major differences between him – and Adi Hutter – and the other managers I know.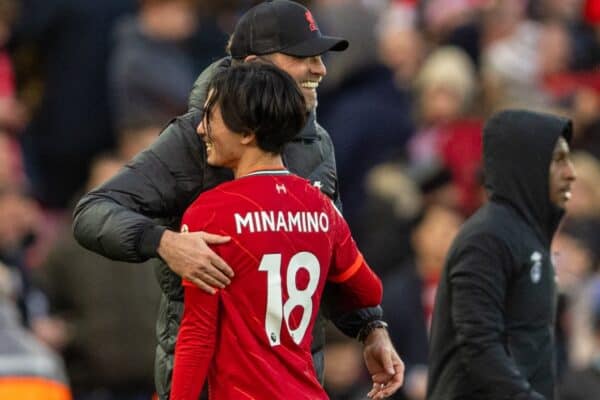 "When you have a coach like that, you only get more confident."
Elaborating on playing under his new manager, Minamino added: "I already knew his way of playing, so I tried right away to put it into action. We can see everyone gets his ideas.
"For instance, he gives us training plans in which his intentions and ultimate goal are always specified."
As a player with such brilliant technical ability, Hutter could have a real star on his hands if he can continue to get the best out of the former Liverpool man.
https://www.thisisanfield.com/2023/09/takumi-minamino-reveals-secret-to-sensational-form-after-liverpool-exit/ منبع: